FREE Quote-909-332-5559.When you are looking for a Mortgage Broker San Bernardino CA, Call 909-332-5559– Happy Investments, Inc. is a local company that has the answers. Call Now for FREE Quote
Happ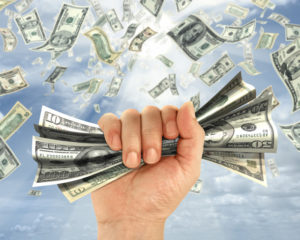 y Investments Inc has been a Mortgage Broker and loan company serving California since 2005. Happy Investment Inc focusing on both residential and commercial Mortgage loans. Our dedicated team has over 20 years of united real estate experience in the funding business. Call us Today at 909-332-5559. Get a FREE Quote.  Hard Money Loans
Our Mortgage Broker San Bernardino CA Firm has many Mortgage programs provide very competitive rates of interest, low down payment requirements, versatile underwriting procedures, Each of these features is crafted to ensure your Mortgage Loan more cost-effective.
Our priority is to present great rates and low fees.
we walk you through the entire mortgage process.
Close on time without any surprises.
We make sure you understand exactly what we are executing and why.
We help you find the most ideal Mortgage program.
Our specialization is providing financing to people with confusing financial Situations. Our utmost goal is to create sustainable relationships with each of my clients to ensure We may continue offering reliable Mortgage service for a long period of times to come. Mortgage Broker San Bernardino CA
Choose amazing Mortgage Broker Loan Programs in San Bernardino CA
We specialize in the following Mortgage Loans:
Jumbo Home Lending
Reverse Mortgage Lendings
Home Purchase Finance
Home Refinance Finance
Home Equity Lending
Cash Out Home Lending
FHA Loans/ VA Finance
Hard Money Finance
Home Equity Lending
Second 2nd Mortgage Loans
Commercial Loans
Bank Statement Home Loans
Home Improvement
First Time Home Buyers
Vacant Lands Loans
Transactional Funding
Rehab/Construction & Investment Loans
And Much, Much More!
Whether you're a very first time home buyer or an Experience Investors. Mortgage Broker San Bernardino CA, Look no further Call us Today To acquire A Free Quote. Call 909-332-5559 or fill out the quick response form.
Since 2005 Happy Investments Inc has quickly become a depended on the name in the real estate industry as a mortgage broker for residential and commercial mortgages. Our clients are the driving force behind what we do, and it is the Company's beginning purpose to deliver competitive products with the most ideal rates and service. Our staff has years of experience and knowledge working with this industry, and we can say with confidence that we will get the job done right.
we manage for the sole purpose of furnishing low-cost mortgage financing to all qualified clients. Founded in California during the peak of the financial crisis, our commitment to client service provides a hassle-free and financially pleasurable consumer experience.
By sustaining a vast network of banking relationships, we have easy access to the best favorable terms available for each specific loan scenario. Our network includes the largest financial business, smaller regional banks, portfolio lending institutions and private loan sources.
Our team has worked with decades for building owners like you. Mortgage Broker San Bernardino CA, We have connections with local lenders who know this market and comprehend the needs of midsize and smaller building owners throughout the City's neighborhoods. These connections can help you get the loan you need.
our mission is to set a high standard in the mortgage industry. We are committed to quality customer service – putting the people we serve first. Our goal is to thoroughly guide you through the home loan process so that you can confidently select the best mortgage for you and your family from the many mortgage options that are available today. After you choose the loan that is best for you, we will work consistently in your place to help you achieve your dream of homeownership. To Get a Free Quote. Click Here Or fill out the quick response form.
Make use of our expertise in the Mortgage Finance industry by applying online today. In Mortgage Broker San Bernardino CA, You will find that the skill, professionalism, and factor to consider we provide to each of our clients makes getting your financing a worthwhile endeavor.  Check Us Out here and also see our other Posts.
Give us a call today 909-332-5559 for a free, individualized consultation. You can also apply online. It is fast, secure, and easy. or fill out the quick response form.
Our service business is skilled in the areas of any variety of Property Mortgage Funding. The more effective we can get your to fill online form, the quicker we can get you authorized and funded. Don't delay– do the advantage and call our Real Estate Mortgage fundings organization today.
Our firm Also Offer in San Bernardino CA:
Residence Equity mortgage
Second 2nd Mortgage Fundings Lending institution
Commercial Residential Mortgage Financing
Bank Statement Home Funding Self Employed
Home Buyer Down Payment Assistance Finance Solution
Home Improvement Renovation Refinance Loans Lending institution
First Time Home Buyers FHA Mortgage Loans Financial institution
Vacant Lands Lots Investment Financing
Rehab Construction Fix Flip Loans Funding
About San Bernardino, California:
San Bernardino is a city located in the Inland Empire region of Southern California. The city serves as the county seat of San Bernardino County, California. As one of the Inland Empire's anchor cities, San Bernardino spans 81 square miles on the floor of the San Bernardino Valley to the south of the San Bernardino Mountains. As of 2019, San Bernardino has a population of 215,784 making it the 17th-largest city in California and the 102nd-largest city in the United States. The governments of Guatemala and Mexico have established consulates in the downtown area of the city.
Contact Us:
Happy Investments, Inc. San Bernardino CA
2742 N. Del Rosa Avenue, # A
San Bernardino, CA 92404
Phone: 909-332-5559
Email: sanbernardinoloans@gmail.com
Website: https://www.happyinvestmentsinc.com/mortgage-broker-San Bernardino-ca/